Make the most of your stay in Lisbon with Colombo
Colombo: your meeting point
With over 50 restaurants from every corner of the world, get ready to turn your meals into a gastronomic journey.
Discover over a 100 fashion stores, from some of the most reputable brands in the world and take advantage of Tax-Free shopping.
Visit Worten or Fnac and enter a new level of gaming: consoles, games, PCs, and just about everything you need to explore your passion.
Discover "RegenerART", an art exhibition with a 360º experience showcasing the importance and environmental impact of plastic regeneration.
We have one IMAX, 7 movie theatres and a Bowling City, so you can make the absolute most of your time –with your fellow pilgrims.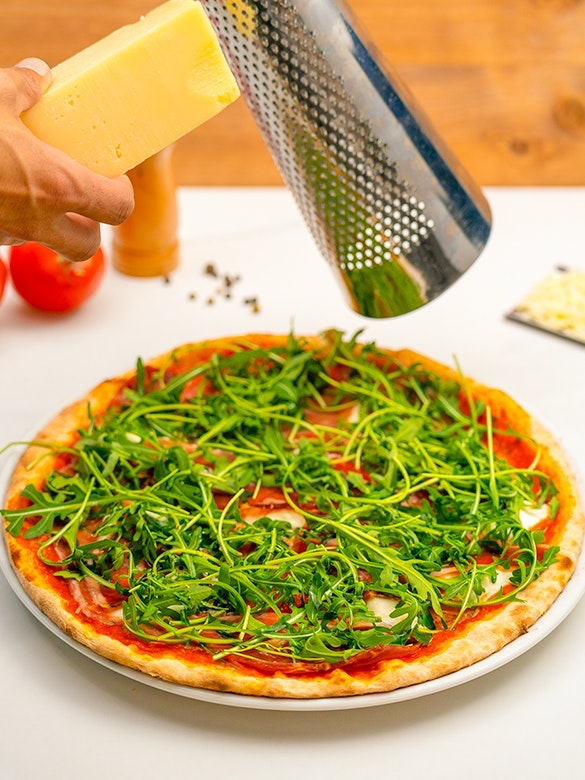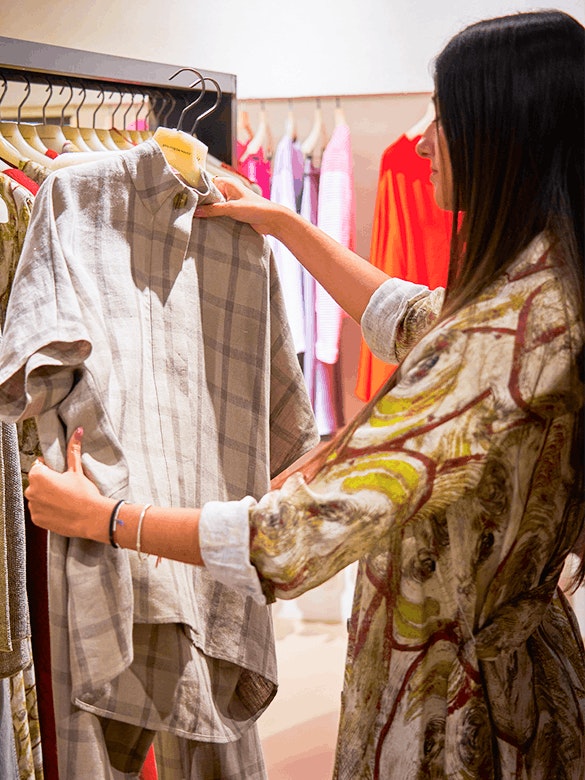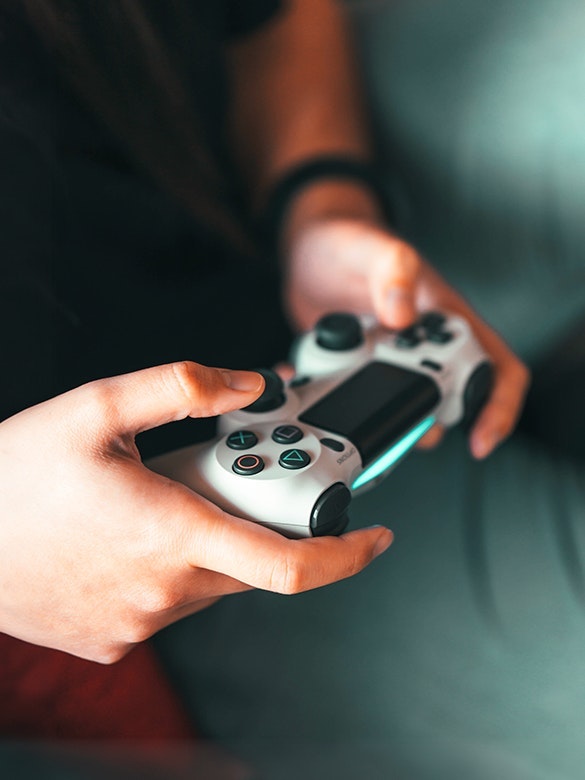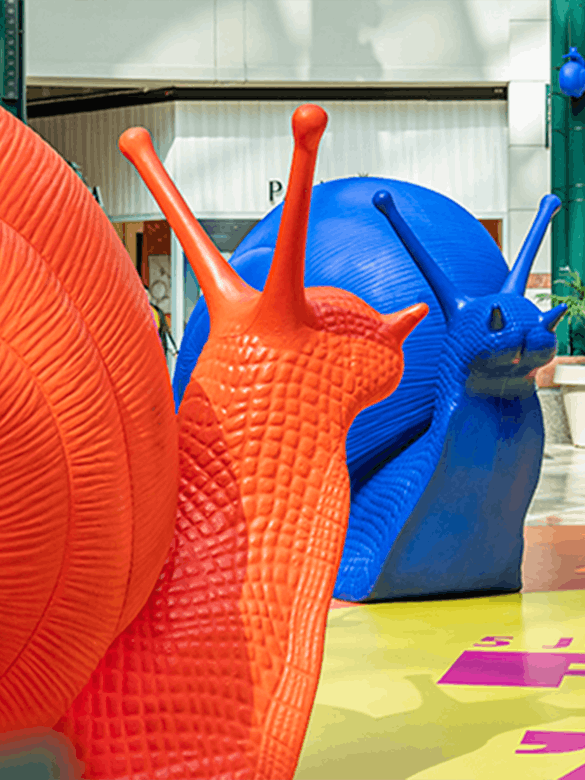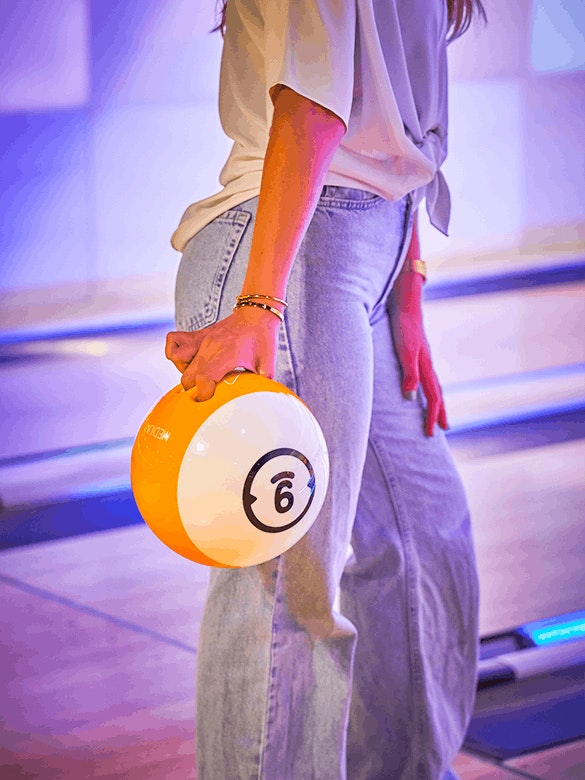 Take advantage of the World Youth Day vouchers
In our food court, you will find several local and international choices. And the icing on the cake: World Youth Day participants have access to vouchers that can be redeemed at the following restaurants:
Simply scan the QR Code of your two daily meal vouchers and enjoy your meal.
We have everything you need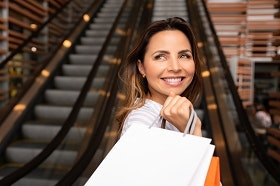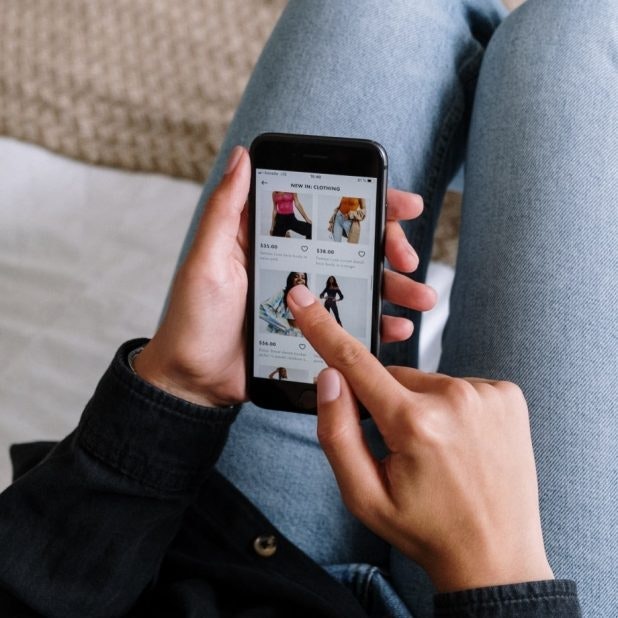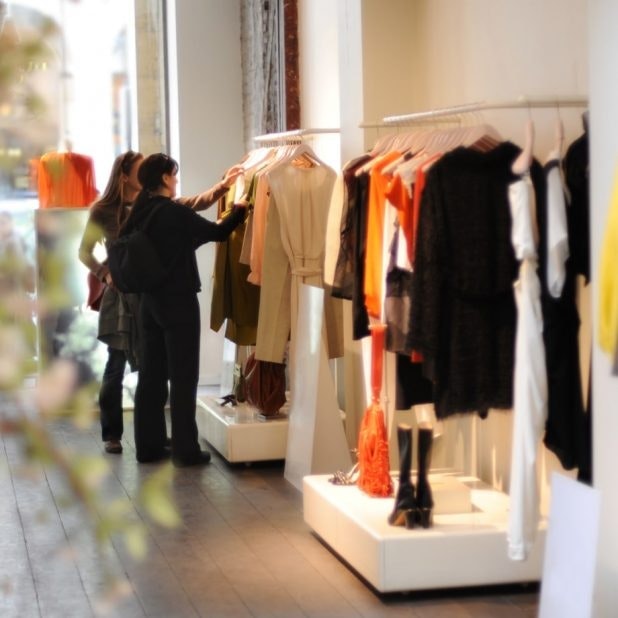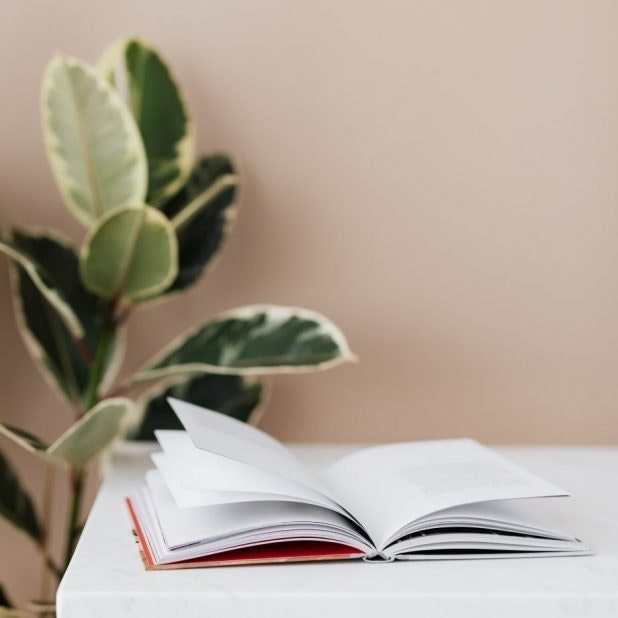 FAQs
Does Centro Colombo offer tax-free shopping?
In the eligible stores, simply ask for the tax-free form. Your data will be collected and inserted into your receipt. Then, just go into a currency exchange store that offers tax free services (at Centro Colombo there is "Nova Cambios", on floor 0), and get your refund.
Tax free shops:
Lojas tax free:
| | | |
| --- | --- | --- |
| Adidas | Iservices | Pés de Cereja |
| Adidas Originals | Jandaia | Pimkie |
| Aldo | JD Sports | Pluricosmética |
| Area | Jean Louis David | Pré-Natal |
| Bairro Arte | Jo Malone | Prof |
| Benfica Official Store | Kiehl's | Pull&Bear |
| Be On Time | Kiko Milano | Quebramar |
| Bershka | Lacoste | Quem Disse Berenice |
| Bijou Brigitte | Lanidor Woman | Retrosaria Zora |
| Billabong | Lefties | Rituals |
| Bimba Y Lola | Leroy Merlin | Rockport |
| Bluebird | Levi's Store | Sacoor Brothers |
| Boutique dos Relógios Plus | Liberjoia | Sacoor Brothers Woman |
| Boutique dos Relógios/Tissot | Lion of Porches | Salsa |
| Brandy Melville | Lit Choon | Samsonite |
| Brownie | Loja do Gato Preto | Samsung |
| B Strong Kids | Longchamp | Sandro |
| C&A | Lush | Scalpers |
| Calzedonia | M.A.C. | Seaside |
| Caroll | Made IN | Sephora |
| Casa Havaneza | Magnólia | Sfera |
| Cavalinho | Mais Óptica | Skechers |
| Celeiro Dieta | Maje | Sportzone |
| Chicco | Massimo Dutti man | Springfield |
| Cidália Cabeleireiros | Massimo Dutti woman | Starwash |
| Clarks | Mayoral | Stradivarius |
| Claudie Pierlot | MEO | Suits Inc. |
| Colunex | Merrel – Caterpiller | Sunglass Hut |
| Cortefiel | Michael Kors | Swarovski |
| Decénio Mediterrano | Misako | Swatch |
| DJI | Montblanc | Terra Pura |
| Douglas | Mr. Blue | The Body Shop |
| Elena Miró | MultiÓpticas | The Kooples |
| Ericeira Surf & Skate | MYOS | Tiffosi |
| Esbelta | Natura Pura | Timberland |
| Farmácia Colombo | Natura Selection | Tommy Hilfiger |
| FNAC | New Era | Torres Joalheiros |
| Foot Locker | New Story | Totti Kids |
| Fotosport | Nike | Tous |
| Funny Design | Nova Câmbios | Toys "R" US |
| Funny Shops | O Boticário | Triumph |
| Geox | Oh Lá Lá | Unicâmbio |
| Gilles Joalheiros | Olhar de Prata | United Colors of Benetton |
| Giovanni Galli | Open Mind | Universo Sénior |
| GMS Store | Oro Vivo | Vista Alegre |
| Gocco | Oysho | Vodafone |
| GrandOptical | Paco Martinez | Widex |
| Guess Accessories | Pandora | Women'Secret |
| Guess Jeans | Parfois | Worten |
| H&M | Party Fiesta | Worten Mobile |
| Havaianas | Pedra Dura | Xiaomi |
| Ibeauty Cosmetics | Pepe Jeans | Zara |
| Intimissimi | Perfumes & Companhia | Zara Home |
| | | Zuky Luxury |
Are there USB chargers at Centro Colombo?
Yes. You can find USB charging points on floor 1, between Zara and Fnac, and on floor 2, by the Food Court.
What services are available at Colombo?
In our Centre you will find a wide range of services. We offer well-equipped bathrooms, at several strategic points, to facilitate access, and make your visit more pleasant. There are also many useful shops, such as the Colombo Pharmacy to get pharmaceuticals and healthcare products, a Continente Bom Dia to buy food, drinks, hygiene products and various essential items for your stay.
If you need any tech products, you'll find variety and quality at Worten. Should you find yourself in need of a suitcase or luggage, visit Samsonite. For security issues or support, there is also a police station near our Centre.
If sustainability is a concern for you and you're travelling by bike, use our new digital service [MY PLACE] to park, which allows you to reserve a parking space for bikes and scooters. And you can also leave your bags and backpacks comfortably in the Centre's locker service.
In case you need to store your bags you have the Luggage Room on floor -1, where you can store all your belongings without worries.
Where are the information desk/points located?
For any question, go to the Information Desk or Information Point, located on floor 2, next to the food court.
What are the opening hours of the Centre and the stores?
Colombo is open every day from 8 a.m. to midnight. Shops and restaurants open from 10 a.m. to midnight. Check here all opening hours at Colombo.
Between July 31st and August 6th, the Centre will be open between 8 a.m. and 1 a.m. Check here the opening hours of all shops and services.
Transport
How to get there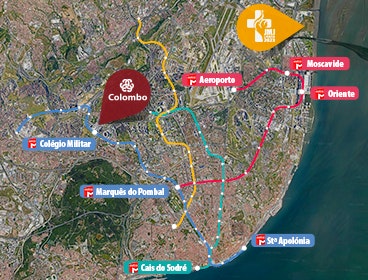 By bus
By underground
By car
GIRA - Bicicletas de Lisboa
Taxi
By bus
Bus Terminal serviced by 25 urban, suburban and intercity bus routes.
Carris Regulares: 703, 729, 750, 764, 765, 767, 778, 799, 55B, 70B
Carris Metropolitana: 1706, 1707, 1708, 1709, 1717, 1719, 1720, 1721, 2811, 2813, 2817, 2818, 2819, 2830, 2832
By car
Reachable via: Eixo Norte-Sul, IC19, CRIL, Av. Pontinha, Av. Lusíada.
GIRA - Bicicletas de Lisboa
Taxi
There is a taxi rank at Porta Novo Mundo and another at Porta Norte. If you want to take advantage of this service, you can contact the following numbers: (+351) 218 11 90 00 or (+351) 918 73 00 90
What to see in Lisbon?
Lisbon is a city with a rich history and culture, with a charming blend of tradition and modernity. During the World Youth Days, there are several cultural hotspots worth visiting to enrich your experience.
Jerónimos Monastery
One of the most beautiful examples of Manueline architecture, the Jerónimos Monastery is a UNESCO World Heritage site and one of Lisbon's most iconic attractions. Built in the 16th century, it is not only a masterpiece of art and religion, but also houses the tombs of Vasco da Gama and Luís de Camões.
Tower of Belém
A real icon of the city that needs no introduction. The Tower of Belém is a historical monument of Lisbon and is also considered a UNESCO World Heritage site. It was built in the 16th century and served as a defence, fort as well as a starting point for many maritime expeditions.
São Jorge Castle
Set atop one of Lisbon's seven hills, São Jorge Castle offers incredible panoramic views of the city. With roots dating back to the 5th century, the castle has a fascinating history and is a mandatory stop for anyone visiting the Portuguese capital.
Alfama
Alfama is Lisbon's oldest neighbourhood; a labyrinth of narrow, winding alleys filled with colourful houses, craft shops and traditional restaurants. It is a place full of charm worth getting lost in to discover the local culture and to listen to fado – the traditional Portuguese music.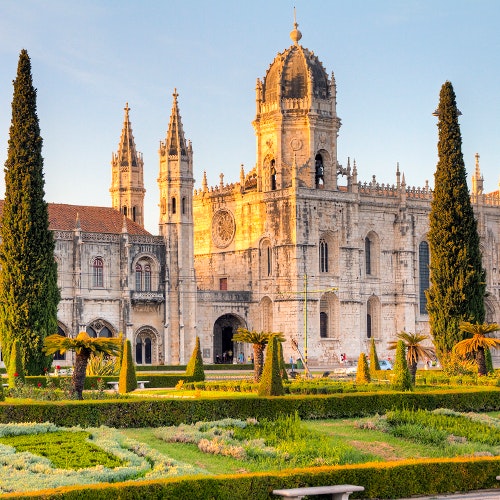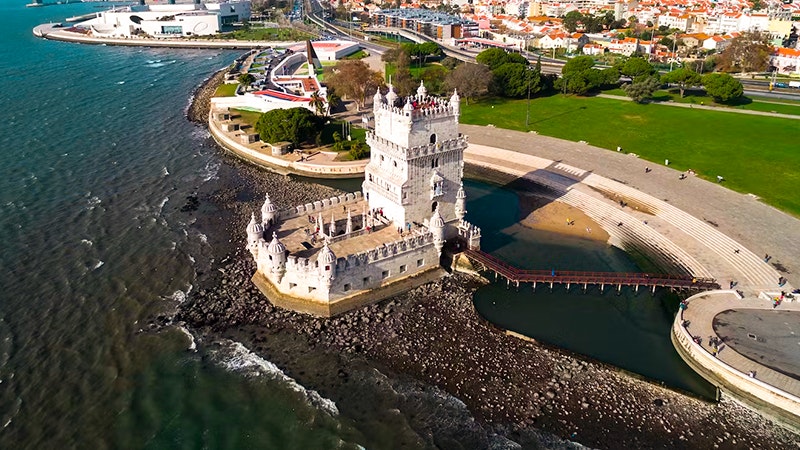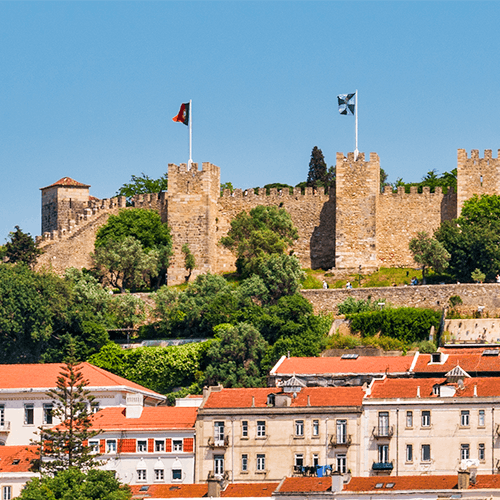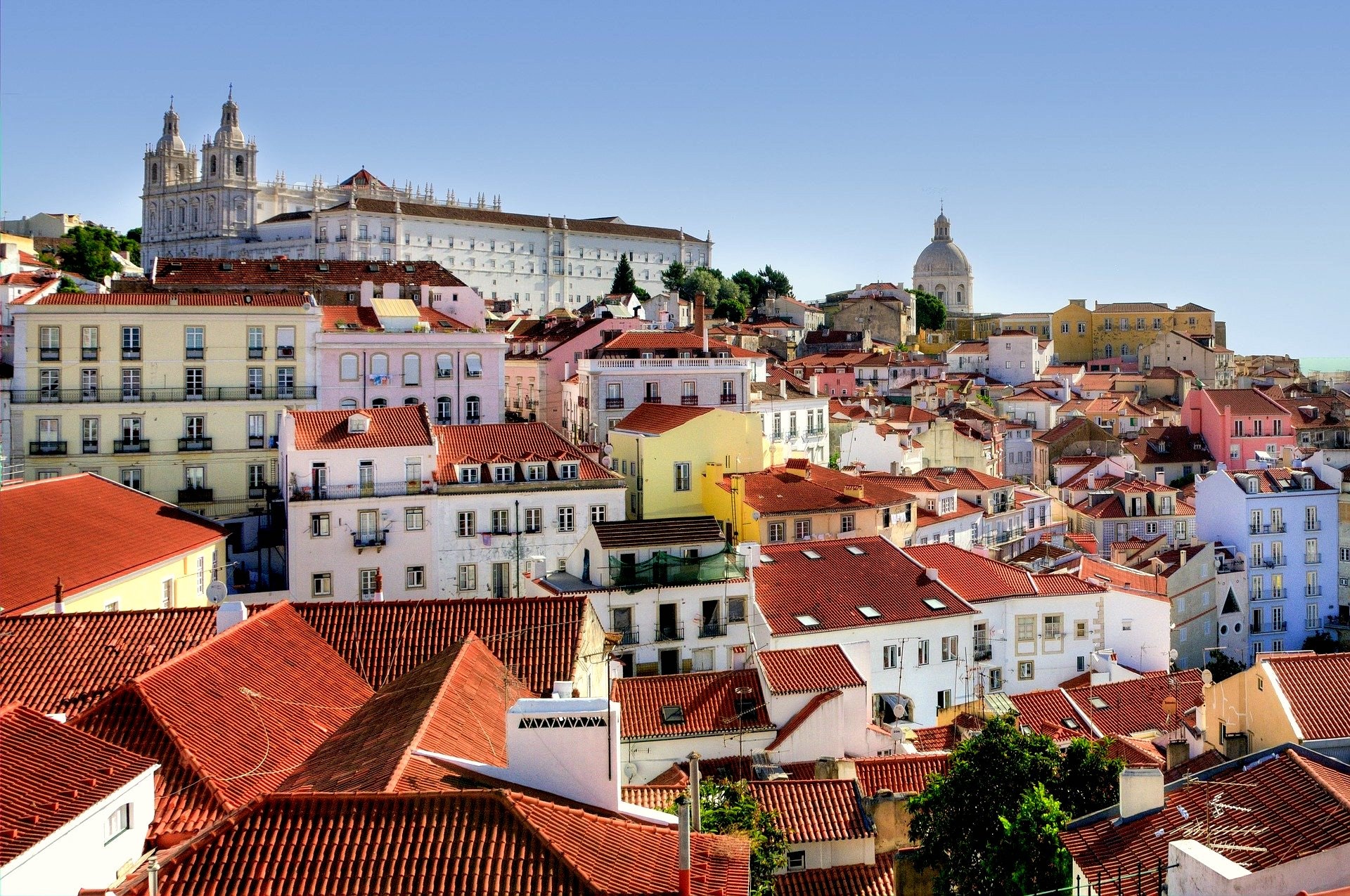 The World Youth Days 2023 are here
The biggest spiritual event of the year in Lisbon has arrived. Discover the programme of the World Youth Days and how to make the most of your stay.
Lisbon hosts the World Youth Days, an event where thousands of young people meet with the Pope, with an intense and inspiring program. Get to know what you can expect from the programme and how to enjoy the best that the Portuguese capital has to offer.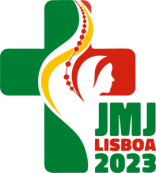 What are the World Youth Days?
The World Youth Days bring together young people from all over the planet to celebrate faith, spirituality, and communion with the Pope. This event attracts people from different cultures, backgrounds and nationalities to provide young people with the opportunity to come together, pray and share their experiences of faith. In addition, it promotes the commitment of young people to social issues, solidarity, and charitable actions.
The World Youth Days were created by Pope John Paul II in 1986, and the first edition took place in Rome that same year. It has since become one of the largest religious gatherings in the world. This year, the program includes a variety of activities, from prayers to cultural performances. The most awaited moments are the "Vigil" and the "Final Mass", where the Pope presides over a celebration that blesses the return of young people home to share the experiences lived during the event. But there's a lot more on the agenda.
What is the programme of WYD 2023?
In 2023, the World Youth Days will take place in Portugal, from the 1st to the 6th of August. Throughout the event there are plenty of cultural, religious and sports initiatives. In the first four days, the highlight goes to the City of Joy, the space that joins the Vocational Fair and the Reconciliation Park, where pilgrims will be able to live different experiences.
Programme Summary
August 1st, Tuesday
Travel and reception of pilgrims
Opening Mass | D. Manuel Clemente – Brasil | Parque Eduardo VII
City of Joy | Belém
Youth Festival
August 2nd, Wednesday
Rise Up Meetings (reflection on major current issues) | Paróquias
City of Joy | Belém
Youth Festival
August 3rd, Thursday
Rise Up Meetings (reflection on major current issues) | Paróquias
5:45 p.m. | Reception | Pope Francis | Parque Eduardo VII
City of Joy | Belém
Youth Festival
August 4th, Friday
Rise Up Meetings (reflection on major current issues) | Paróquias
6 p.m.| Way of the Cross | Pope Francis | Parque Eduardo VII
City of Joy | Belém
Youth Festival
August 5th, Saturday
Pilgrimage to the site of the Vigil
8:45 p.m. | Vigil | Pope Francis | Parque Tejo-Trancão
Youth Festival
August 6th, Sunday
9 a.m. | Final Mass | Pope Francis | Parque Tejo-Trancão
4:30 p.m. | Meeting of the Holy Father with Volunteers | Algés
Youth Festival