News
Coloured giant snails from the collective "Cracking Art" will invade Centro Colombo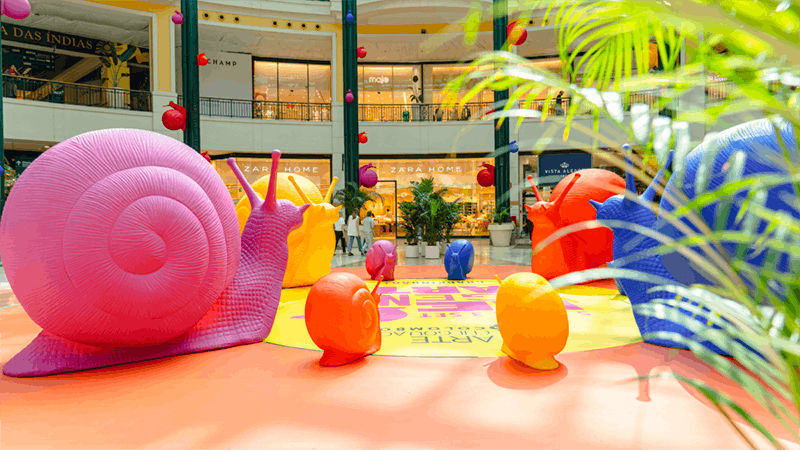 These are not found in ordinary gardens, but will shine in our Shopping and fill the atmosphere with magic. Find out all about the programme "A Arte Chegou ao Colombo".
For the first time in Portugal, the collective "Cracking Art" will create a 360º immersive art installation in our Shopping. There are giant animals that will light up at night, to create a ravishing and magical atmosphere for all families. Discover what to expect from this programme and spend unforgettable days with us.
What is the "A Arte Chegou ao Colombo" (AACC) programme?
"A Arte Chegou ao Colombo" is an annual public art programme held at Centro Colombo since 2011. It aims to make art more accessible and inclusive to the public, providing cultural and artistic experiences within the shopping. Through this programme, we partner with museums, artists and curators to present exhibitions, installations and other art forms.
Over the years, "A Arte Chegou ao Colombo" has brought exhibitions and art projects by international artists such as Andy Warhol, Salvador Dali, and also exhibitions by Portuguese artists such as Paula Rego and Nadir Afonso.
What to expect from the 13th edition?
In 2023, the programme "A Arte Chegou ao Colombo" celebrates its 13th edition and presents an impressive art installation by the Italian collective "Cracking Art". This art movement is known for its urban installations with giant animals made of recyclable and coloured plastic. The transformation of an ordinary object into something extraordinary, by its size, colour and shape, causes a great impact and draws people's attention to a different way of looking at urban life.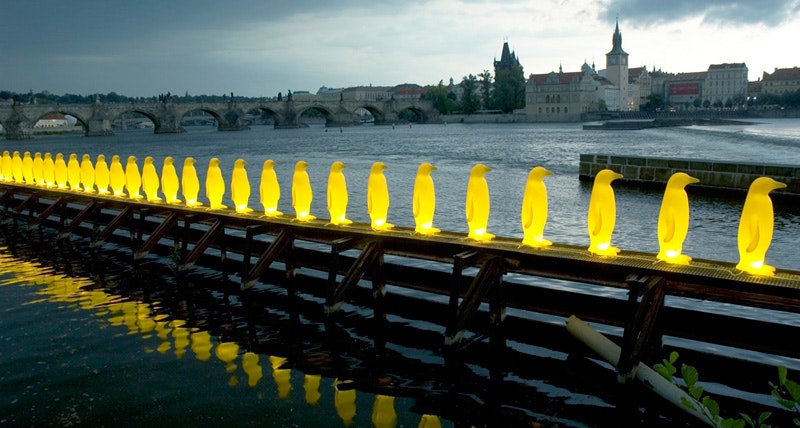 Source: Cracking Art
This year the animals will invade Centro Colombo, in an art installation of 124 Giant snails in the Central Square and on our columns, providing an impressive 360º experience. At night, the sculptures come alive with lights, creating a magical atmosphere.
Recyclable plastic, the material used in this installation, was not chosen by chance. To show the innovative use of these materials, at the end of the installation the works are destroyed and recycled to produce new works. Thus, snails can next year turn into friendly meerkats in a sustainable cycle of creation and transformation. This installation also leaves an important message about environmental impact, raising awareness of the increasing importance of plastic recycling for the planet.
The "Cracking Art" collective in the world
Since 1993, the Italian collective "Cracking Art" has performed more than 500 impressive art installations around the world, in public spaces, museums, galleries and art events. Highlights include official participation in three Venice Art Biennales and a permanent installation at the Hangang Art Park in Seoul.
Also Milan Cathedral, the fourth largest in the world, has been invaded by 50 large-scale plastic snails across the roof. In addition, the "Cracking Art" collective has also made its presence felt at Palazzo Niemeyer, Kampa Museum, Heydar Aliyev Centre (designed by Zaha Hadid) and at various festivals, such as the Festival Chileno de Arte Hecho or The Open Art Festival.
From 5 June to 3 September 2023, it will be at Colombo Shopping, ready to impress and cause magical sensations to those who visit us.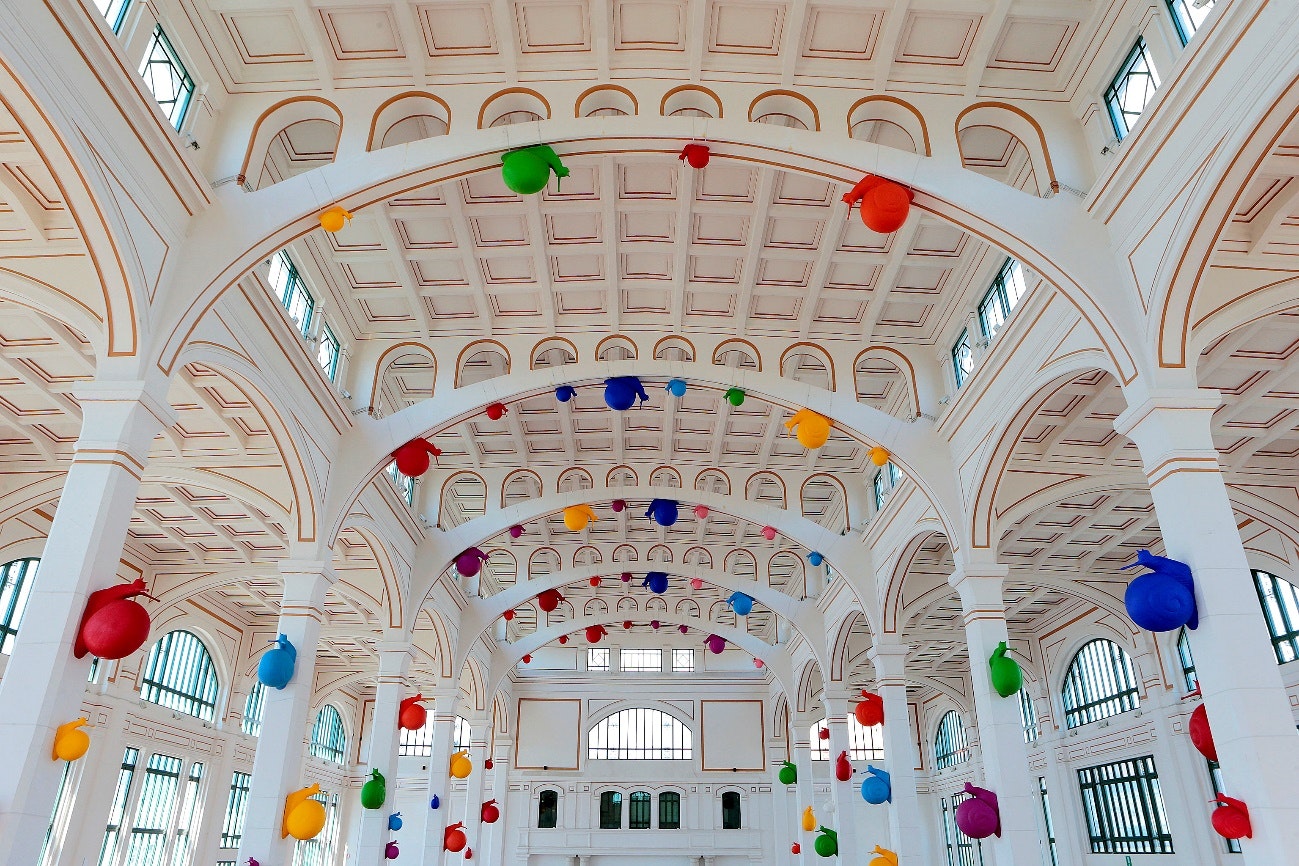 Source: Cracking Art
How to make this day even more special
This programme is the perfect motto to spend a very special day with us as a family. Gather the family to see up close the giant, colourful sculptures, which promise to sweep children and adults alike. Try seeing them from different floors!
Take the opportunity to dine in one of the 59 restaurants in our Food Court. When in doubt, we suggest H3 New Hamburgology's succulent burgers, made with pure meat and grilled to your chosen point with sea salt. Serve with a refreshing lemonade. The menus are affordable, but the quality is gourmet.
While the sun's not setting, take the young ones to Colomboland. This playground has slides, net tunnels, interactive games among many others, to offer hours of fun and spend energy. At dusk, revisit the sculptures of the "Cracking Art" collective and be impressed by the brilliant play of light and colour.
Centro Colombo, new experiences so close by
Visit Centro Colombo to discover what's new in our shops and live unique experiences, creating memories that will last for many years. Count on your favourite Shopping to spend the best moments with the most important people in your life. We look forward to seeing you!