News
Colombo Luggage Service:  keeping your belongings safe!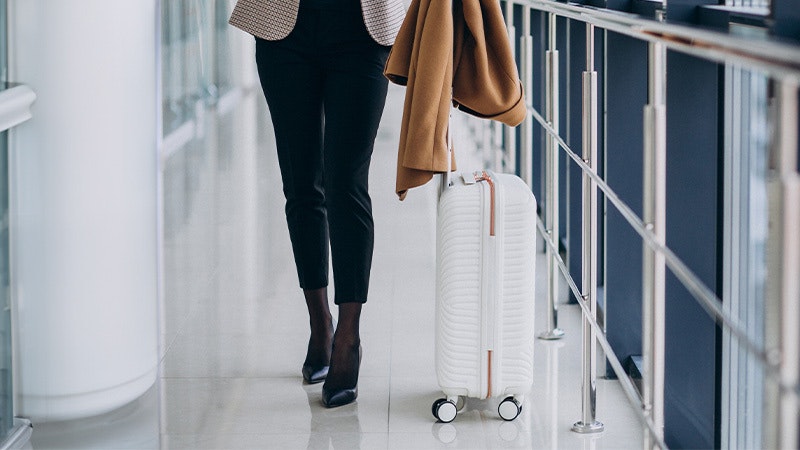 How many times have you wished you could store your luggage somewhere safe and go about your day? Good news, Colombo now offers Luggage Storage services!
You can now store your luggage safely while you browse over 340 stores at Colombo, grab a bite to eat in one of our 60 restaurants, or watch a movie in one of 8 movie theatres. How? With the new Luggage Storage service!
What is the Luggage Storage service at Centro Colombo?
The Luggage Storage service allows you to store your belonging safely in a dedicated room, for a period of hours, days, or even an entire week. With lockers in a dedicated store space inside the Centre, your items are safe for as long (or as little) as you want, freeing you to go about your day, worry and hands-free.
Why use the Luggage Storage service at Centro Colombo?
It's not always possible to "travel light" but that doesn't need to be an inconvenience. With the Luggage Storage service at Shopping Colombo, you can leave your bags, luggage, or heavy coats stored safely, and enjoy your day with no worries and no heavy baggage.
While your belongings are safely stored with the Luggage Storage service, you can:
Shop at more than 340 stores.
Eat at one of 60 restaurants.
Enjoy a movie alone or with family at one of the 8 movie theatres, including IMAX.
Wait for your flight, bus, or train.
Wait for check-in time at a hotel in case you arrive too early.
Store large and heavy items you won't need for the duration of your stay.
Additionally, Shopping Colombo is located near a Bus Terminal with 25 bus routes and by the metro station Colégio Militar (Blue Line), making it easy to hop to the city centre, the airport, and to other important landmarks. No more carrying heavy suitcases up the infamous Lisbon hills.
What are the prices of the luggage storage service?
The prices depend on the duration of storage and the size of the items.
Bags and Luggage
 
Small & Medium

(up to 70cm)

 
Large
Up to 3h (same day pickup)
€4.00
€5.00
Up to 5h (same day pickup)
6.00
€7.00
Up to 7h (same day pickup)
€8.00
€9.00
Full day (same day pickup)
€12.00
€13.00
Full day (next day pick up)
€15.00
€16.00
Each additional day
€8.00
€9.00
Week
€50.00
€55.00
For items other than luggage:
Electric Kick Scooters, Purses, Laptops, Shopping Bags
All day
€3.00
Helmets, Jackets, Coats
All day
€2.00
Where is the Luggage Storage?
The Luggage Storage is on floor -1 of Centro Colombo, in the Blue Zone of the Car Park area. Click to see location.
It is open every day, from 10am to 10pm.
The Luggage Storage service can be reached via email at colombo@luggagestoragelisbon.com or via telephone (+351) 21 715 23 34.
Simple to use.
It is very easy to drop off your luggage at the Luggage Storage, and equally easy to pick it up.
Drop-off luggage:
Bring your belongings over to the front desk.
Provide the clerk with a valid form of ID for check-in. This ID will be associated with your belongings as soon as it's entered into the system.
Submit your belongings to the staff so they can seal your bags, suitcases, or other items, with a numbered and non-transferable seal.
You will be given a detachable tag that matches your luggage security seal. This tag, along with your ID, needs to be kept and later presented to retrieve your belongings.
Your items will be carefully and safely stored inside a locker for the time you wish to leave them.
Pick-up luggage:
Go over to the front desk and provide the clerk with your ID and the detachable tag.
Confirm the storage time and make the corresponding payment.
Your belongings will be returned to you after payment.
And just like that, you can drop-off and pick-up your luggage from the Luggage Storage room at Shopping Colombo.
Get that weight off your shoulders and enjoy your visit! Shopping Colombo awaits you.