News • Beauty
Lush: the sustainable products you'll want to use and reuse!
100% handmade, vegan, cosmetic products? Is what the Lush brand, located on our ground floor, has to offer! An ideal present for you to give yourself!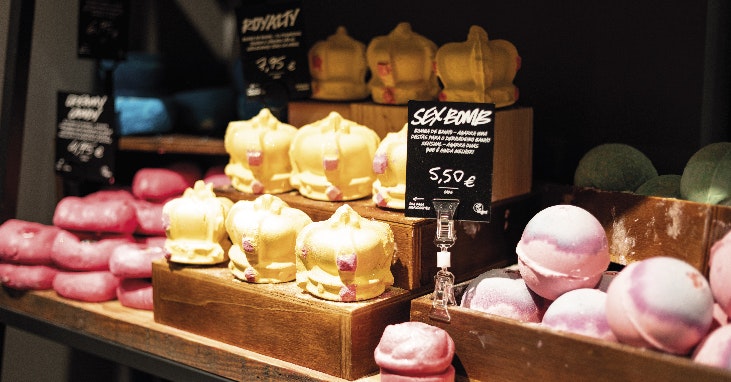 Created over 25 years ago, Lush is a brand that was born in England with three very well-defined goals: to fight against animal testing, to produce all its products manually and that all its products be of plant origin.
After a quarter of a century, these same goals still embody the brand's philosophy and make more sense than ever before. At Lush, products such as bath bombs, shower jellies or solid shampoos are born. They are handmade and use hardly any preservatives or packaging, or none at all. The brand prefers vegetarian, organic, fresh fruit, or vegetable, based ingredients.
If you're curious about the brand's ideals, we'll let you in on a few more secrets. The brand now lives at our Centre, on the ground floor, at a totally sustainable shop. Here, the furniture is made of recycled wood, the lights are all energy saving and the floor is made of clay and sand. Mosa, an environmentally friendly ceramics brand, is responsible for the décor.
Here are three suggestions to try. Take a peek.