News • Arte Chegou ao Colombo
Roy Lichtenstein at Colombo: art for all
One of the greatest artists of the 20th century is the star of the show in the 8th edition of "A Arte Chegou ao Colombo" (Art Comes to Colombo). The exhibition opened on 19th June and will be open to visitors until 23rd September in the Main Square of the shopping centre. Find out more about the exhibition here, and don't miss out on the opportunity to see these works of art for yourself.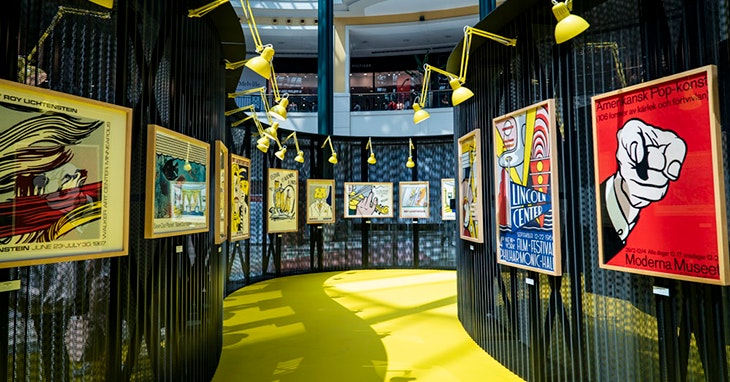 Andy Warhol once said "Someday all department stores will become museums, and all museums will become department stores". At our opening ceremony Joséluis Rupérez unequivocally announced, "Today is the day". The Spanish art collector is the owner of the pieces on show at Colombo, in our "Roy Lichtenstein and Pop Art" exhibition. He added, "This has yet to happen in Spain and I am very happy to be invited to be a part of this experience. Art should also be on show in places like this, where people come shopping…".
This was the shared opinion of all who took part in this opening event, including the Portuguese artist Rueffa who is the ambassador for this exhibition. "Lichtenstein is an artist who lived in New York, a city where pop and advertising have always been ebullient, and we can see that analogy in this exhibition" she said, referring to the fact that this exhibition is taking place in a shopping centre, which has so much in common with pop art.
Previously, Paulo Gomes, director of the shopping centre, thanked Rupérez for "having the courage to lend the works of art" and reinforced the importance of having this exhibition to mark the 8th anniversary of "A Arte Chegou ao Colombo". He added "The initiative began in 2011, and we have kept our word, making art accessible to all, once a year."
The exhibition comes to life within a structure created by architects João Jesus and Diogo Aguiar, who had already designed structures to house previous "A Arte Chegou ao Colombo" exhibitions. This year they chose to create a black metallic plate structure with small circular perforations reminiscent of Lichtenstein's own work.
Inside, we journey through the artistic life of one of the most prominent pop artists. In this 41-piece exhibition we can observe the different stages of his work. From the tributes to his inspirational master, Pablo Picasso, to posters designed for music festivals, influenced by his love of music, as well as his most typical works of pop art where post-war pin-ups search for love. This is a celebration of art that reaches far beyond a conventional museum, as you can discover in our gallery.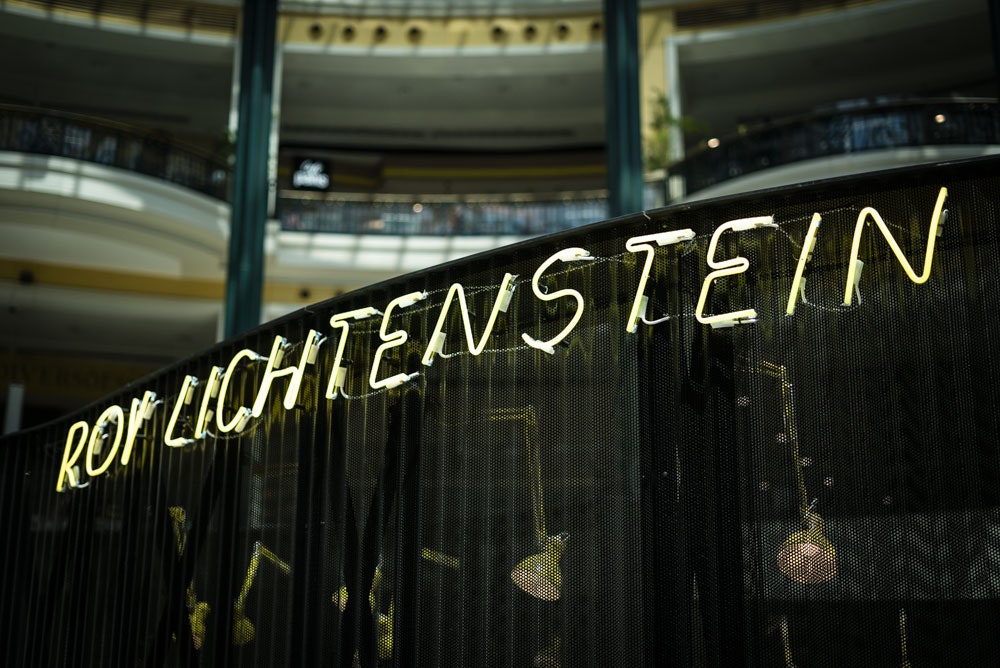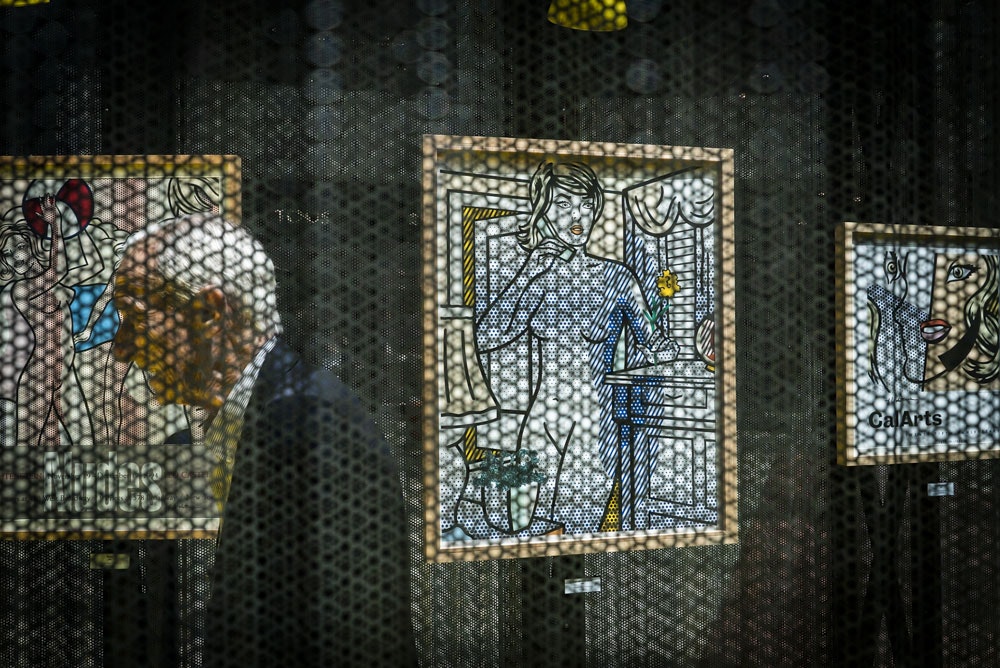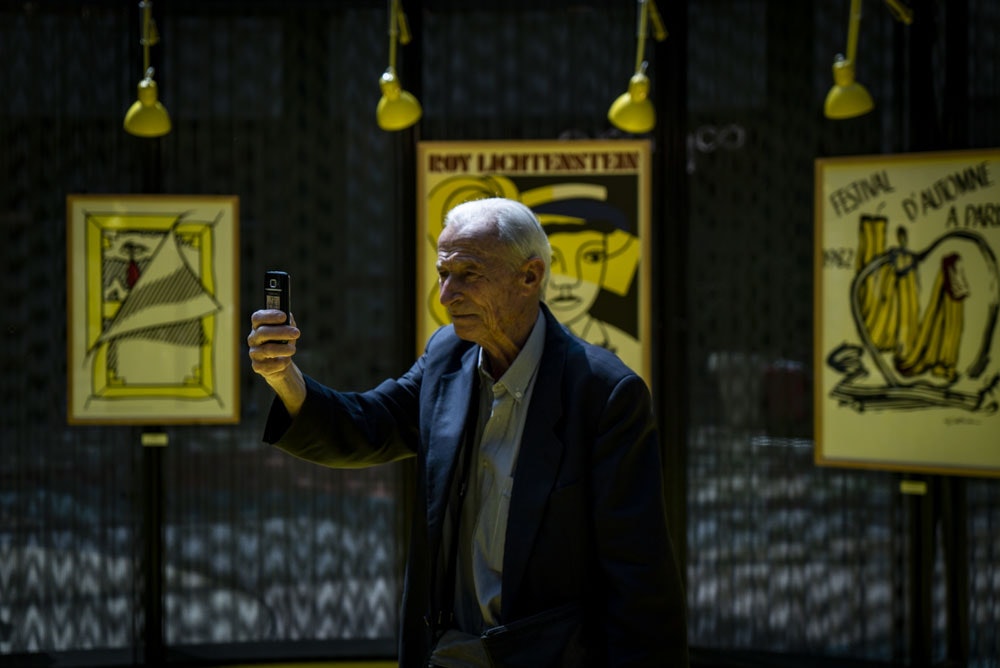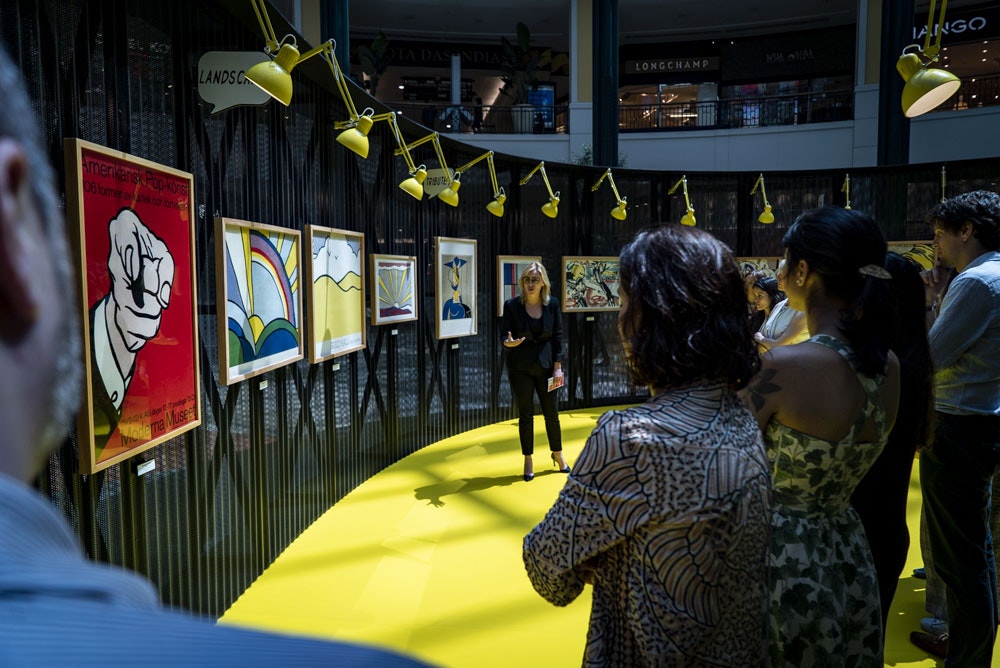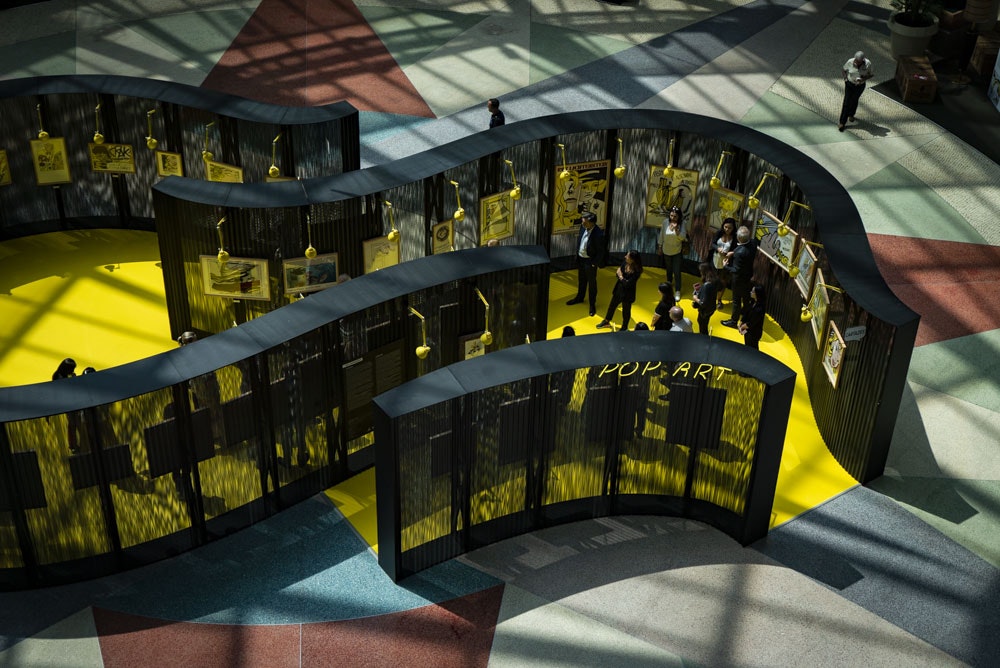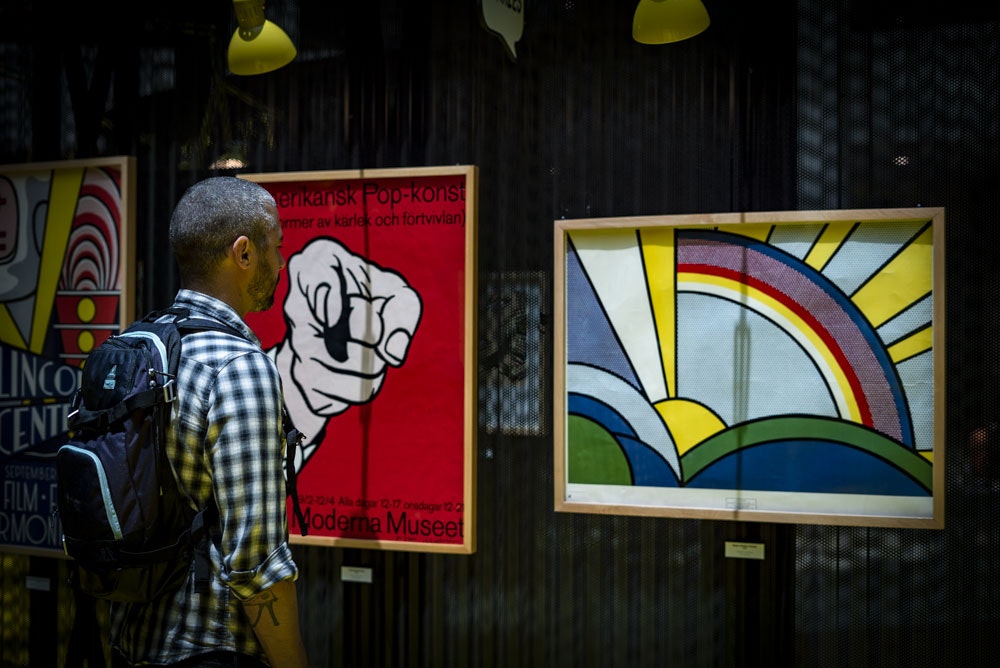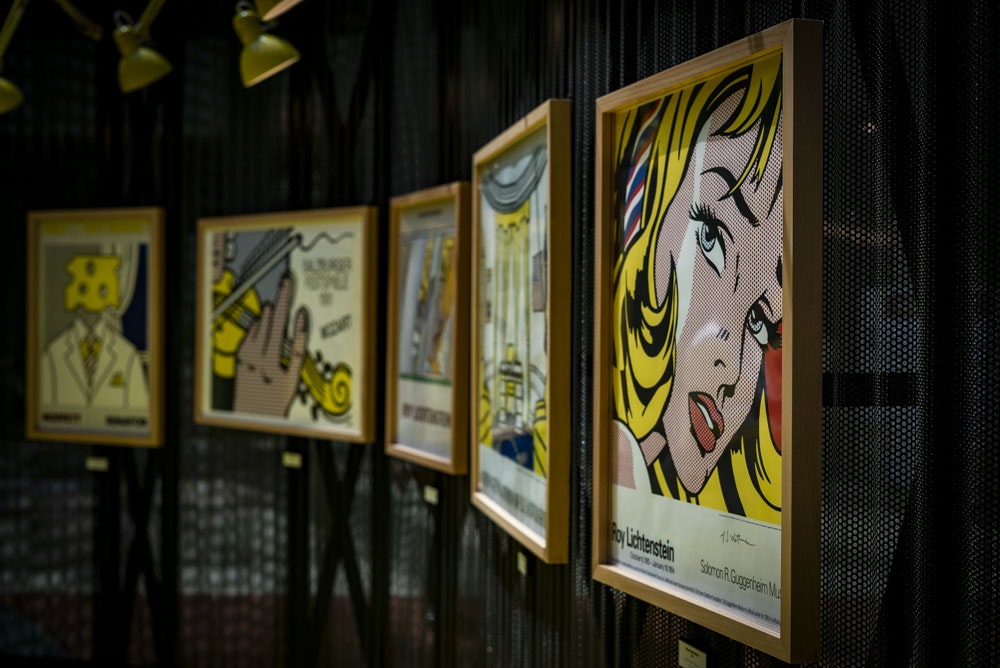 Publication
24 August 2018