News • Centro Colombo EN
The Best Huawei Experience at Colombo!
It's much more than a store! It is an entire experience. Curious? Discover the Huawei Experience Store which has opened at our Centre!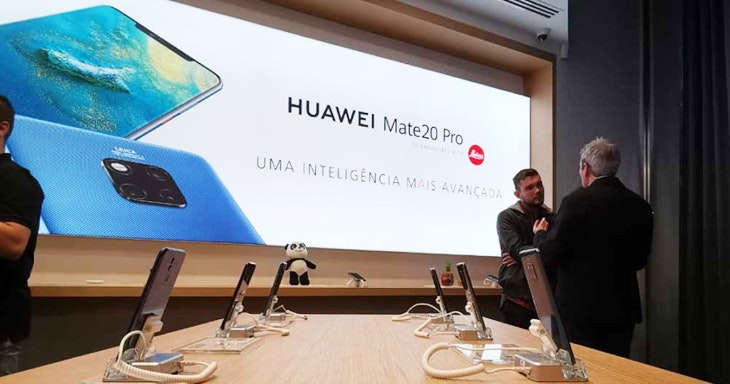 We've got great news for you! Our centre has yet another technological novelty: the Huawei Experience Store which has recently opened – exclusively- at Colombo.
It's true, the Chinese brand of the technological world has only just arrived but it's so much more than a store… It's also a place of activities and discussions, all for the sake of the highest performance of your Huawei device.
Check out all of its potentialities:
Personalised Advice
Huawei offers a team of specialists on their different devices, from smartphones and tablets to smartwatches and laptops. So, whether you're looking for answers to your queries and curiosity or you're just looking to get the best out of your gadget, you're in the right place.
Huawei Studio
Would you like to personalise your Huawei's case? Come to our studio, choose one of the available options or rock out your creativity: design your own and present it at the store.
AI Experience
Whether you already own the new Mate 20 Pro or are still thinking of purchasing it, learn how to use the artificial intelligence assisted camera. So useful for calculating your daily calorie intake, for example.
3D Modelling 
This is another of the many things you can learn on your Mate 20 Pro. When you digitalise a small panda with your smartphone's 3D camera, it creates a live model assisted by artificial intelligence.
Customer Care 
You can leave all your Huawei devices here to be repaired, within opening hours.
The shop is open everyday from 10 am to midnight.
Visit the Huawei Experience Store on the ground floor of our Centre! And enjoy an experience beyond technology!