News • Arte Chegou ao Colombo
Vieira da Silva at Colombo Centre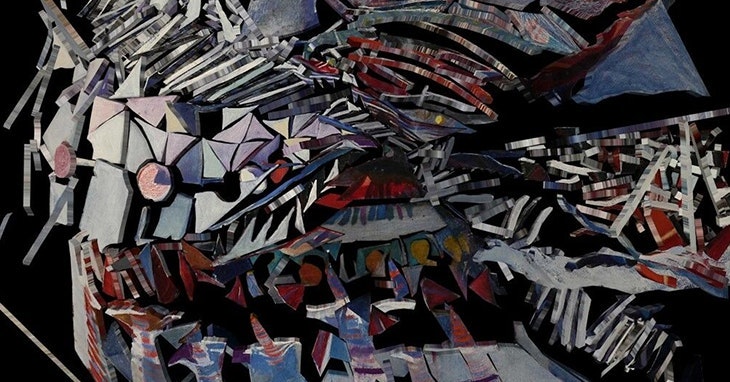 This year, for the 9th Edition of "Art Arrived at Colombo", Colombo Centre presents Vieira da Silva, The Immersive Exhibition into the Artist's work. Thirty-five works of art will be on display in a 'never-seen-before' format of immersive digital and media art which will allow visitors a unique experience of colour, texture and expression and a special closeness to the artist's work. Paying tribute to one of the world's most renowned Portuguese artists, this 'not to be missed' exhibition will be on show at the shopping centre's main square from the 26th of June until the 26th of August daily, from 10 am to 11 pm.
Born in Lisbon in 1908 and having studied art there, Maria Helena Vieira da Silva left for Paris in her early 20s to continue studying sculpture and painting. It was in Paris she met Hungarian born artist, Arpad Szenes, whom she married in 1930, giving up her Portuguese nationality. Her painting reflects urban themes and a concern with space and depth from early on. With the advent of the second world war, the couple sought refuge in Portugal but were denied Portuguese nationality, having moved to Brazil until 1947. As from 1948, the French state began to invest in Vieira da Silva's work purchasing several works of art. The 1950's saw her work exhibited all over the world- England, Sweden, Switzerland, Brazil, Venezuela and naturally France, where she was granted citizenship in 1956. She received several awards in France as from 1960 and went on to win various international awards. Having gained international recognition, retrospectives of her work are exhibited throughout Europe during the 1960s and in Portugal, the Calouste Gulbenkian Foundation exhibits her work in 1970. The Lisbon Metropolitan invites her to decorate the University city centre station in 1983 and in 1990, the Arpad Szenes-Vieira da Silva Foundation is set up in Lisbon and a Museum, featuring the work of both artists, opens to the public in 1994. Maria Helena Vieira da Silva is one of the most internationally prominent Portuguese artists, her pieces reaching the highest values at auction. She made a name for herself through painting, but there were other important landmarks in her career, such as public art projects, staging, tapestry, stained glass and illustration. She died in Paris, at the age of 83, in 1992.
According to Colombo Centre's manager, Paulo Gomes, Maria Helena Vieira da Silva was a consensual choice due to her both national and international recognition and this year's edition of "Art Arrived at Colombo" celebrates art in Portuguese again with the added responsibility of the new format which he feels will be surprising and is a digital project of 'enormous quality'. Vieira da Silva's work will be the object of deconstructions, animation and immersive effects and the unprecedented exhibition will combine art in the more conventional sense with boldness and digital disruption. The digital project has been designed from scratch by Oskar & Gaspar, a collective of Portuguese visual arts and multimedia professionals, specialising in video mapping, 3D projection and stage design who are also internationally recognised and have received an award at Cannes. The architectural project, key in bringing the digital museum to life, is provided by KWY studio, a multidisciplinary platform which approaches projects from a collaborative point of view and networks several subject areas, as is the case in this exhibition. This 9th edition of "Art Arrived at Colombo" has also partnered with the Arpad Szenes- Vieira da Silva Foundation and they were responsible for the selection of the works of art on display, guaranteeing quality, representational value of the artist's journey and respect for the integrity of her oeuvre.
Paulo Gomes, Colombo Centre Manager, states that the objective of each edition of "Art Arrived at Colombo" is taken on with the spirit of a mission: to democratise the access to art. The "Art Arrives at Colombo" initiative began in 2011 in a partnership with the Berardo Collection Museum and an exhibition by four national artists- Joana Vasconcelos, Miguel Palma, Susana Anágua and Isaque Pinheiro. Subsequent editions saw partnerships with the National Museum of Antique Art (2012), the Andy Warhol Exhibition – Icons (2013), an interactive installation by North American artist Jen Lewin, The Pool (2014), Salvador Dalí's Divine Comedy (2015), the Terry O'Neill exhibition – Faces of the Stars (2016), the hugely successful Paula Rego's Fantastic World (where the centre welcomed over 224.500 visitors in three months) in 2017, and last year's Roy Liechtenstein's Pop Art. With this level of commitment to quality and the positive response shown by the public, one can only hope that this initiative will continue for many years to come.